Popular Posts:
---
Tuesday, November 16, 2021
Drywall serves as the most common garage wall finish, although not always the best solution. Improve your garage walls with these drywall alternatives.
---
Tuesday, November 22, 2022
Slatwall systems are a great way to maximize the storage space in your garage. There are some things you should consider before buying and installing one.
---
Wednesday, January 25, 2023
A garage is an extension of your home. The extra square footage offers storage space, a place to park your car, and can add resale value to your home. But how much does it actually cost to build a garage?
Latest Blog Post:
---
Wednesday, September 20, 2023
Unveiling the importance of LRV (light reflective value) in architecture: Enhance your understanding of its role for impactful and functional spaces.
Read More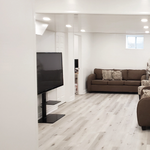 Tuesday, May 16, 2023
10 inspiring basement ceiling options and ideas to transform your space. Uncover the best basement ceiling options for a stunning finish.
Tips & TricksWall&CeilingBoard
Read More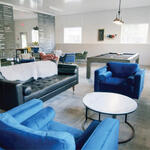 Tuesday, May 09, 2023
Learn about the top green building certifications with our comprehensive guide. Take a step towards a more sustainable future with our expert advice.
Read More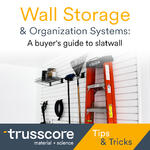 Tuesday, May 02, 2023
Learn about pegboard alternatives that offer better durability, installation and provide high-strength storage.
Read More