---
Tuesday, September 20, 2022
Some homeowners install protective bumpers over their garage drywall and others use brushed-on coating to help protect. There is a better solution available.
Read More
---
Tuesday, September 13, 2022
Oriented Strand Board (or OSB), and PVC panels are two popular options available for garage interior walls and ceilings. But which is the smart choice?
---
Thursday, September 08, 2022
Trusscore asked a Trusted Installer to describe how he would approach a typical install. These are his top Trusscore Wall&CeilingBoard installation tips.
---
Tuesday, August 30, 2022
The pandemic-driven exodus from offices has left many buildings empty – and ripe for conversion to needed residential housing that's both affordable and carbon-friendly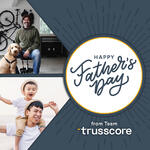 Tuesday, June 14, 2022
Fathers have stuff. Stuff needs organization. Trusscore SlatWall is the answer, regardless of the interests and activities of the father in your life.
Read More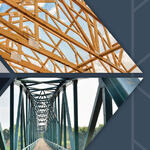 Tuesday, June 07, 2022
The truss, an architectural concept that grew popular in the early 1800s. Today trusses are used in homes, commercial buildings and more. Read how the truss modernized construction.
Industry FeatureWall&CeilingBoard
Read More