Popular Posts:
---
Tuesday, November 16, 2021
Drywall serves as the most common garage wall finish, although not always the best solution. Improve your garage walls with these drywall alternatives.
---
Tuesday, November 22, 2022
Slatwall systems are a great way to maximize the storage space in your garage. There are some things you should consider before buying and installing one.
---
Friday, October 27, 2023
A garage is an extension of your home. The extra square footage offers storage space, a place to park your car, and can add resale value to your home. But how much does it actually cost to build a garage?
Latest Blog Post:
---
Friday, November 24, 2023
Transform your laundry room with the perfect colors. Our guide makes makeover decisions easy for a stylish and vibrant space.
Read More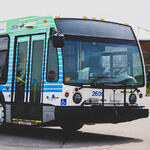 Tuesday, April 27, 2021
Three buses outfitted with TempWall by Trusscore modular walls have taken to the streets of Waterloo Region to provide rapid screening at workplaces for COVID-19. The initiative is a public-private collaboration called the StaySafe Rapid Antigen Screening Program.
Read More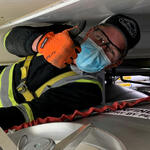 Thursday, April 22, 2021
Unique and unconventional projects are the preferred métier of Bill Leimgardt Construction, a father-and-son company based in the village of Singhampton, Ontario, a 20-minute drive south of Collingwood.
Read More
Wednesday, March 31, 2021
How modular walls made by Trusscore are helping with the delivery of COVID-19 vaccinations in several Ontario communities: The largest, fastest vaccination campaign in Canadian history is unfolding across the country. TempWall by Trusscore is playing a vital role.
Read More