Popular Posts:
---
Tuesday, November 16, 2021
Drywall serves as the most common garage wall finish, although not always the best solution. Improve your garage walls with these drywall alternatives.
---
Tuesday, November 22, 2022
Slatwall systems are a great way to maximize the storage space in your garage. There are some things you should consider before buying and installing one.
---
Friday, October 27, 2023
A garage is an extension of your home. The extra square footage offers storage space, a place to park your car, and can add resale value to your home. But how much does it actually cost to build a garage?
Latest Blog Post:
---
Friday, November 24, 2023
Transform your laundry room with the perfect colors. Our guide makes makeover decisions easy for a stylish and vibrant space.
Read More
Tuesday, June 01, 2021
Fresh off installing Trusscore Wall&CeilingBoard and Trusscore SlatWall at the island resort he and his wife, designer Sarah Baeumler, are currently renovating on the hit HGTV Canada show Island of Bryan, expert builder Bryan Baeumler lays out his seven pro tips for an easy, and great-looking Trusscore pvc wall panel installation.
SlatWallThe BaeumlersTips & TricksWall&CeilingBoard
Read More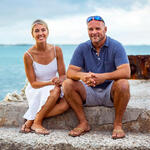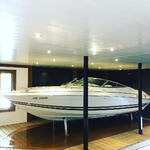 Tuesday, May 18, 2021
Trusscore products are made for the cottage. Reduce cottage spring maintenance by using Trusscore Wall&CeilingBoard instead of drywall. And for a high-performance, long-lasting boathouse with plenty of storage, your answer is water- resistant Trusscore Wall&CeilingBoard, combined with Trusscore SlatWall.
SlatWallTips & TricksWall&CeilingBoard
Read More