Popular Posts:
---
Tuesday, November 16, 2021
Drywall serves as the most common garage wall finish, although not always the best solution. Improve your garage walls with these drywall alternatives.
---
Tuesday, November 22, 2022
Slatwall systems are a great way to maximize the storage space in your garage. There are some things you should consider before buying and installing one.
---
Wednesday, January 25, 2023
A garage is an extension of your home. The extra square footage offers storage space, a place to park your car, and can add resale value to your home. But how much does it actually cost to build a garage?
Latest Blog Post:
---
Wednesday, September 20, 2023
Unveiling the importance of LRV (light reflective value) in architecture: Enhance your understanding of its role for impactful and functional spaces.
Read More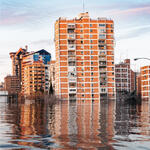 Wednesday, September 15, 2021
Climate-driven storm damage has become a new normal, causing architects and engineers to choose materials that can withstand added punishment. In Alabama, Trusscore products – known for their strength and performance in damp environments – are playing a role in the remediation of a hurricane-battered condo project.
Customer StoryWall&CeilingBoard
Read More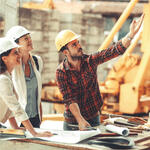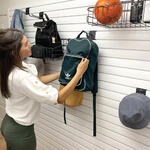 Tuesday, August 31, 2021
Here are our five four back to school organization tips for your home to declutter your space and de-stress. Read about our back-to-school organization tips.
Read More