Popular Posts:
---
Tuesday, November 16, 2021
Drywall serves as the most common garage wall finish, although not always the best solution. Improve your garage walls with these drywall alternatives.
---
Tuesday, November 22, 2022
Slatwall systems are a great way to maximize the storage space in your garage. There are some things you should consider before buying and installing one.
---
Wednesday, January 25, 2023
A garage is an extension of your home. The extra square footage offers storage space, a place to park your car, and can add resale value to your home. But how much does it actually cost to build a garage?
Latest Blog Post:
---
Wednesday, September 20, 2023
Unveiling the importance of LRV (light reflective value) in architecture: Enhance your understanding of its role for impactful and functional spaces.
Read More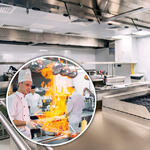 Tuesday, November 09, 2021
Tired of moisture issues from FRP panels in your commercial kitchen or restaurant? Learn about the top 5 reasons to use PVC paneling instead of FRP in a commercial kitchen.
SlatWallTips & TricksWall&CeilingBoard
Read More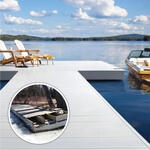 Tuesday, November 02, 2021
Keeping boat dock decking in good repair is key to maintaining a dock's utility. But should you replace a few broken boards or go with an entire new deck? We lay out the pros and cons of each option as boating season comes to a close.
Read More