Popular Posts:
---
Tuesday, November 16, 2021
Drywall serves as the most common garage wall finish, although not always the best solution. Improve your garage walls with these drywall alternatives.
---
Tuesday, November 22, 2022
Slatwall systems are a great way to maximize the storage space in your garage. There are some things you should consider before buying and installing one.
---
Wednesday, January 25, 2023
A garage is an extension of your home. The extra square footage offers storage space, a place to park your car, and can add resale value to your home. But how much does it actually cost to build a garage?
Latest Blog Post:
---
Wednesday, May 31, 2023
In this 10-minute video, we walk you through the step-by-step process on how to estimate how much Trusscore Wall&CeilingBoard and Trusscore SlatWall.
SlatWallTips & TricksWall&CeilingBoard
Read More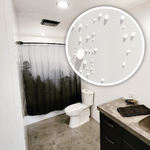 Tuesday, April 18, 2023
Drywall waterproofing is mostly a myth. For a truly waterproof wall panel, you need – a PVC-based product like Trusscore Wall&CeilingBoard.
Read More
Tuesday, April 11, 2023
We explain how you can hurricane proof your home by building with stronger materials. Plus, items you can buy to protect your home.
Read More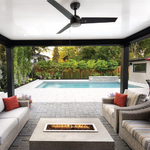 Tuesday, April 04, 2023
Trying to increase the value of your home? We break down the average costs of 10 tried and true renovations that can increase your home's value.
Read More