---
Tuesday, May 24, 2022
North American jurisdictions are looking at changing building codes to gain improvements in the energy performance of commercial and residential structures
Read More
---
Tuesday, May 17, 2022
Rental properties require maintenance to maintain their value. Some planning and pro-active work will save a landlord time and money over the long term.
---
Tuesday, May 10, 2022
Events of the past two years have generated pressures on the construction industry. Shortages of materials and supply chain tumult will continue for the near future.
---
Tuesday, May 03, 2022
Drywall waterproofing is mostly a myth. For a truly waterproof wall panel, you need – a PVC-based product like Trusscore Wall&CeilingBoard.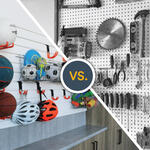 Tuesday, March 15, 2022
A popular storage solution for garages is slatwall and pegboard systems. After breaking down the performance of each system, a clear winner emerges.
Read More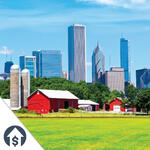 Tuesday, March 08, 2022
Pandemic-driven demand for rural land and soaring prices for building materials and farm structures are biting into agriculture's bottom line.
Read More