Popular Posts:
---
Tuesday, November 16, 2021
Drywall serves as the most common garage wall finish, although not always the best solution. Improve your garage walls with these drywall alternatives.
---
Tuesday, November 22, 2022
Slatwall systems are a great way to maximize the storage space in your garage. There are some things you should consider before buying and installing one.
---
Friday, October 27, 2023
A garage is an extension of your home. The extra square footage offers storage space, a place to park your car, and can add resale value to your home. But how much does it actually cost to build a garage?
Latest Blog Post:
---
Friday, November 24, 2023
Transform your laundry room with the perfect colors. Our guide makes makeover decisions easy for a stylish and vibrant space.
Read More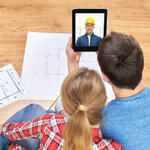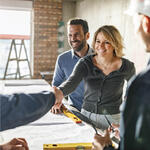 Tuesday, March 22, 2022
Renovations can be risky. Hiring the right contractor is crucial to a before embarking on a home project. But how can you tell if a contractor will do a good job? The answer? By asking 25 more questions, which we provide here.
SlatWallTips & TricksWall&CeilingBoard
Read More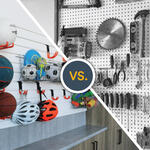 Tuesday, March 15, 2022
A popular storage solution for garages is slatwall and pegboard systems. After breaking down the performance of each system, a clear winner emerges.
Read More