---
Friday, August 05, 2022
The era of the single-family North-American home may be coming to an end: sky-high prices and a drive to reduce carbon emissions are spurring a move to urban density and multi-residential construction. . Long live denser living.
---
Wednesday, July 27, 2022
In the unlikely event you damage a Trusscore Wall&CeilingBoard panel, follow these steps to replace the damaged panel with a new one.
---
Tuesday, July 12, 2022
LEED is a certification available for buildings that reach environmental and sustainability benchmarks across a range of categories. Read about the requirements and levels for LEED.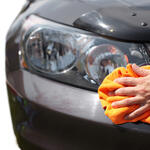 Tuesday, March 02, 2021
Drywall can't stand up to water. Trusscore Wall&CeilingBoard can, making it the waterproof answer for garage walls.
Read More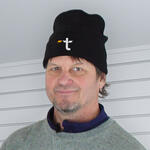 Tuesday, February 16, 2021
Tim Land, a contractor based in Fort Wayne specialized in renovations and new construction of farm structures, barns, and garages, shares his experience with Trusscore.
Contractor SpotlightWall&CeilingBoard
Read More
Tuesday, February 02, 2021
ROXBOX uses repurposed shipping containers to create custom building solutions, with Trusscore Wall&CeilingBoard playing a starring role.
Customer StoryWall&CeilingBoard
Read More