---
Tuesday, December 06, 2022
Trusscore Wall&CeilingBoard panels are intended to be installed in an environment where the panels have been acclimatized to a temperature between 10° and 20°C (50° and 68°F).
Tips & TricksWall&CeilingBoard
Read More
---
Tuesday, November 29, 2022
The construction industry has been among the last to transform digitally. A technological transformation of the industry is currently happening.
---
Tuesday, November 22, 2022
Slatwall systems are a great way to maximize the storage space in your garage. There are some things you should consider before buying and installing one.
---
Wednesday, November 16, 2022
Consider this list of creative storage ideas for small spaces to ensure everything has its place when you live in a small space.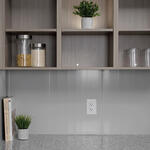 Wednesday, November 09, 2022
When installing Trusscore Wall&CeilingBoard on top of drywall, you'll need to install electrical box extenders on any outlets to match the thickness of the panels.
SlatWallTips & TricksWall&CeilingBoard
Read More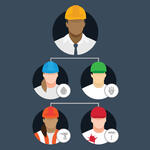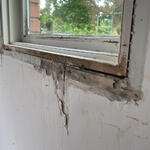 Wednesday, October 26, 2022
When drywall gets wet it can become a medium for mold growth. Learn how to repair drywall water damage and how to prevent future damage with an alternative product.
SlatWallTips & TricksWall&CeilingBoard
Read More