Are you dreaming of the day your garage stops being a cluttered and uninspired area of your home where storage bins, seasonal décor, and power tools sit and collect dust? Using these seven garage organization ideas, you can turn your dream into reality.
Re-organizing your garage is easier than you think
First, you need to gather some supplies, clean your garage, and get rid of any items you no longer need
When it's time to organize, split products into their own specific zones to make similar products easier to find
Consider using on-the-wall and on-the-ceiling organization systems in addition to shelves and cabinets to keep your floor free of clutter
Before you get started, make sure you have these items on hand to help make the process safer and smoother:
Work gloves, and rubber gloves if you'll be handling toxic materials.
A good-quality push broom
A small step ladder or step stool for hard-to-reach places
Dust masks
Trash bags and storage bins
Organize Your Garage in 7 Simple Steps
When you open your garage door and see the full extent of the task ahead of you, don't get overwhelmed — everyone has to start somewhere. It doesn't matter how messy your garage is or how long it's been since you last cleaned it. Following these seven steps for organizing garages big and small is guaranteed to help you transform your space:
Start with a clean slate. It's easier to re-imagine your space when you can see exactly what you're working with. Before you start organizing and upgrading your storage systems, move everything you can out of your garage. When the floor is clear, get out the push broom and give the entire space a thorough sweep. Start at the back of the garage, working your way forward, pushing dirt, dust, and leaves to the driveway. For a deep clean, consider hitting the floor with a hose or pressure washer, but be careful. Water may damage the lower parts of your drywall or cause it to swell, or worse, grow mold.
Donate or ditch items you no longer need. When we use our garages as a catch all for items that don't fit anywhere else, we can adopt an "out of sight, out of mind" mentality, which results in us holding on to things we don't need. As you move items out of your garage to clean, try to take an inventory of what you've been storing and assess whether you really need to keep it. If you haven't used the item in a long time (and don't plan to), if the item doesn't work, or if you or your kids have outgrown it, consider donating it or throwing it away.
Split up your garage into specific zones. When sorting the items you're keeping, put them into groups with other related products. For example, you can group items into categories like power tools, lawn care equipment, car cleaning products, sports gear, and seasonal décor to make it easier to access and find them when you need them. Once sorted, you can separate them into their own logical zones — lawn care and gardening gear can be kept by the door, power tools can go on or near your work bench, and seasonal decor that's brought out once a year can be stored up high in the back corner.
Get as much as you can off the ground and use your overhead space wisely. Keeping items off your garage floor will free up space to park your car, ensure you're not tempted to create sloppy piles of hard-to-sort-through stuff, and make it easier to clean the floor regularly. As an alternative, your garage ceiling is a great spot for hanging long and flat items you don't use every day. Using ceiling-mounted hooks, hangers, and racks, consider storing items like ladders, paddle boards and oars, or hockey sticks above. But remember, anything you mount on your ceiling shouldn't interfere with your garage door and should have enough clearance so you don't scrape the roof of your car.
Consider installing vertical organization systems. On-the-wall organization systems like Trusscore SlatWall or alternatives like MDF pegboard are a great way to maximize your storage space. Using accessories like hooks, holders, baskets, and shelves, you can mount a wide range of items on the wall from bicycles to shovels to power tools. If you choose to use Trusscore SlatWall, you get more flexibility for storage since the product can be installed as a track, section, half wall, or full wall and work with any standard 3" accessories.
Opt for open shelves rather than closed cabinets. Shelves are cheaper than cabinets and they make it easier to scan what you have stored and to access your items when you need them. Open shelves also mean you don't have doors to hide any disorganization behind, so you'll feel more inclined to keep your items tidy and orderly.
Use opaque bins for extra storage, not clear ones. Opaque bins (or solid-colored bins you can't see through) are designed to hide both unsightly yet necessary items and other miscellaneous things you don't want on full display. While you want to hide some clutter in opaque bins, you'll still want to know what's in them at a glance, of course. Label your bins with a simple description of what's inside to make things easier to find when you name them.
Don't Store These Items in Your Garage
While your garage may seem like the logical place to store any items that don't make sense to keep inside your home year-round, some things are better stored in alternative places. If you find these items in your garage while organizing, make sure to move them:
Paint cans. Extreme cold or heat can ruin paint. To keep paint in prime condition for any future touch ups, store cans in a temperate area inside your home.
Propane tanks. A small spark could ignite the fumes and pose a risk to your home and your life. Propane tanks should always be kept outdoors and stored a minimum of 10 feet away from your home and 10 ft away from any source of ignition like pool heaters, generators, and air conditioners.
Pet food. Racoons, possums, and other animals can sniff out any food you buy for Fido or Fluffy and, if they do, they'll try their best to get into your garage. Always keep pet food in a sealed container inside your home.
Once everything is in its proper place, your garage will look good as new. Happy organizing!
Products for Garage Organization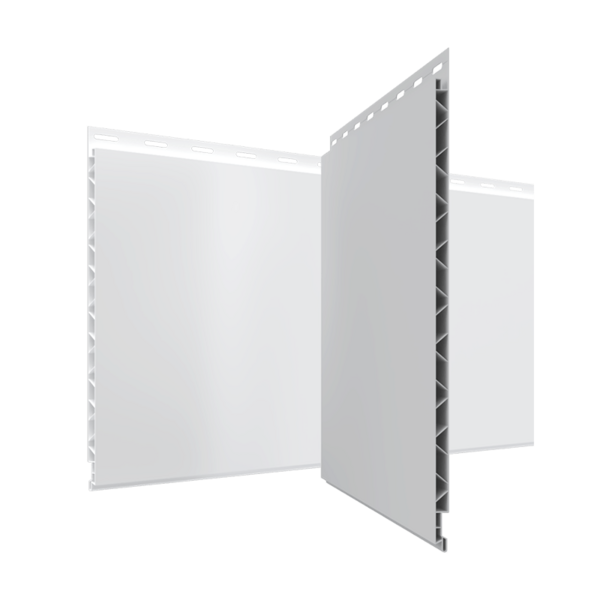 Wall&CeilingBoard
---
Trusscore Wall&CeilingBoard is an ideal drywall replacement that's durable, easy to install, and easy to clean. The wall and ceiling panels are perfect for many different residential, commercial, and agriculture applications.
Learn More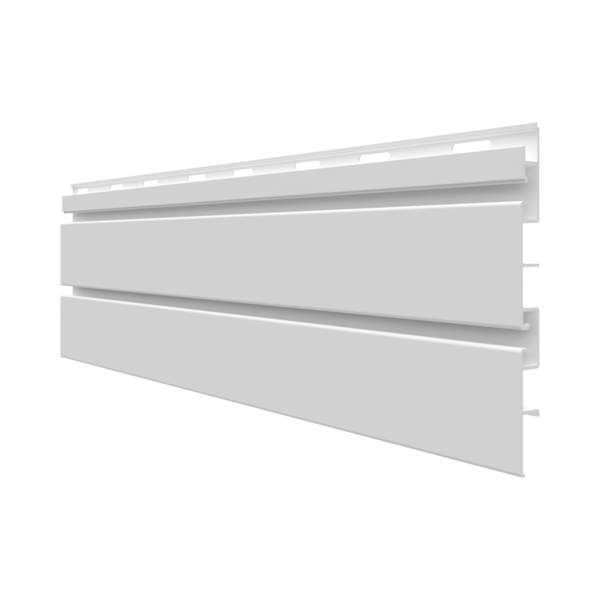 SlatWall
---
Declutter your space with Trusscore SlatWall, the organized and accessible solution for any garage or workshop. An ideal pairing with Trusscore Wall&CeilingBoard, SlatWall is easy to install for do-it-yourself projects and offers a wide range of hooks for your needs.
Learn More