Renovations can be risky. Hiring the right contractor is crucial before embarking on a home project. But how can you tell if a contractor will do a good job? The answer? By asking 25 questions, which we provide here.
Questions to ask a contractor
Selecting a general contractor you can trust and who has a verifiable history of doing good work is vital in order to ensure a successful renovation
The key to selecting the right contractor is research and preparation – finding out everything you can about the firm you're considering before you agree to go ahead
It's equally important to ask plenty of pointed questions, which we've below as a get-started guide
In the early days of television there was a short-lived TV show produced in the U.S. and Canada called Twenty Questions.
The moderator would choose a subject, and panellists were then permitted to ask as many as 20 questions to determine the subject. The key to winning was asking the right questions.
When the time comes to select a contractor for your renovation or improvement project, asking the right questions — and 20 is a minimum — is vital in order to ensure you hire someone you can trust and who will deliver quality work at the promised price.
After all, embarking on a renovation or home improvement project is a big, and even risky, decision involving what is for most people their most-important asset — their house. When you hire a contractor, you're inviting strangers into your space and their decisions and workmanship will have an impact on the value and safety of your home.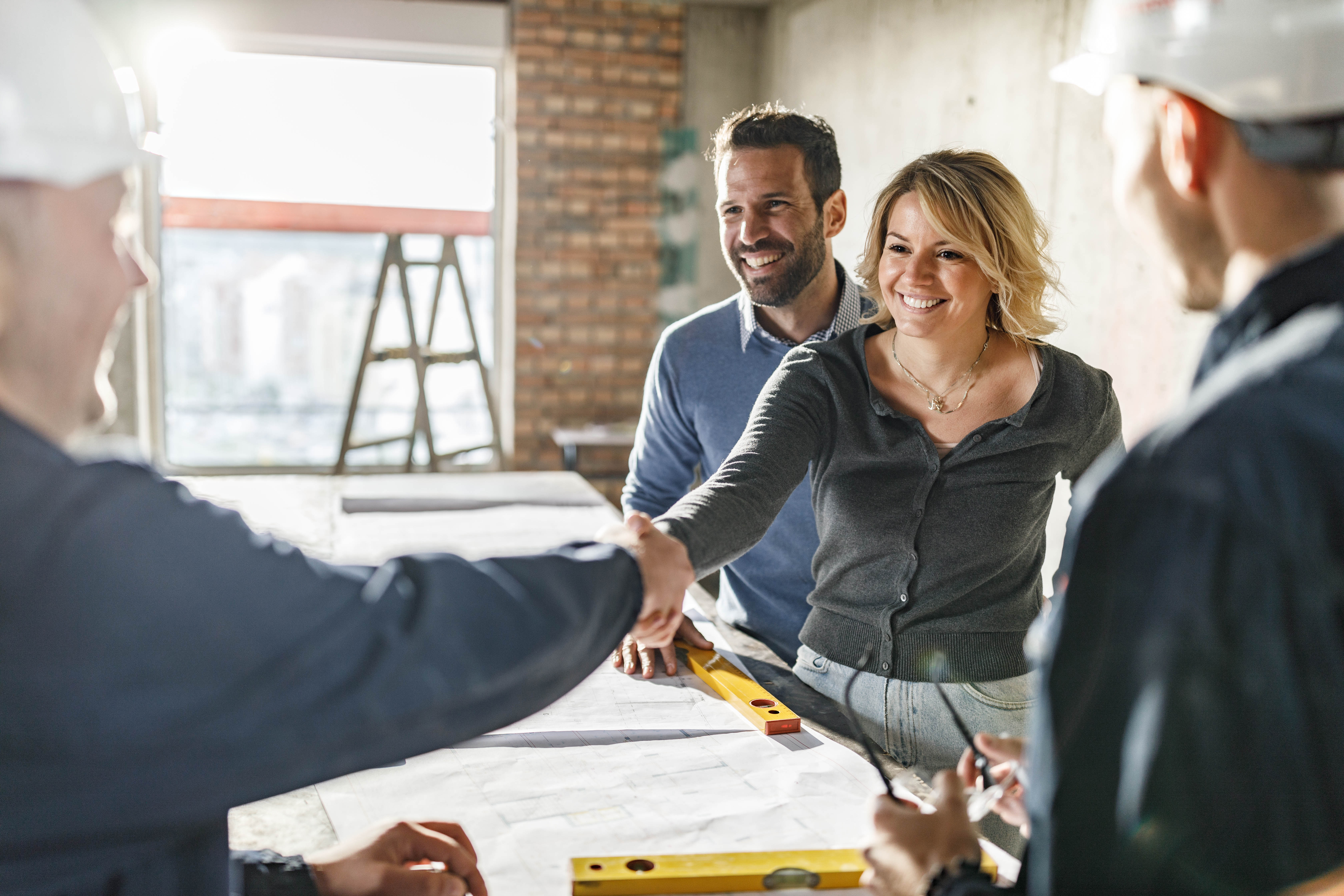 Do your homework
But the process of selecting a contractor should begin long before you conduct your question-and-answer interview. Do your homework. Find out everything you can about the company vying to do the work, the people who run it, and the people who will do the actual labor. Read online reviews, and read many of them in order to weed out rosy portrayals, keeping in mind that the unscrupulous will make up positive reviews. If possible, use sites that verify the authenticity of their reviews.
And make sure the company has a solid track in the kind of renovation you're looking to complete. Don't hire a bathroom specialist to fix your leaky roof, for example, or vice-versa.
Once you've narrowed the field of potential renovation companies, it's time to engage them in a serious discussion about their methods, their track record, and their willingness to work with you.
Many people, once they sit down with a contractor, allow themselves to be "sold." Some contractors employ sales staff who will spin a nice story.
So, be polite but take charge of the conversation. Listen to what they say, and take notes. And once they've delivered their spiel, have your questions at the ready, in written form, so you don't forget any or leave any out. Make notes of the answers. And if the response is evasive or lacks clarity, make a note to that effect
To get you started. We've organized them according to five themes. And, of course, feel free to add your own once you think of them.
Here are some must ask questions for contractors – 25 of them!
To get you started. We've organized them according to five themes. And, of course, feel free to add your own once you think of them.
Background questions
The idea here is to gain a feel for your contractor's history and experience. You're looking for their story, and listening to ensure it's consistent and authoritative.
1. How long have you been doing renovation work and what kind of experience do you have with this kind of project?
2. Have you worked for other companies before setting out on your own? Did you go to trade school?
3. Are you and your tradespeople licensed? Do you belong to any professional associations?
4. Do you have examples of your work?
5. Can we contact your previous clients?
Work method questions
Before the work begins you need to get some clarity about what you're in for, and whether you can continue to live in your house while the work is being completed.
6. What time will you begin work each day and when will you end the workday?
7. Who will be on-site? Do you use sub-contractors?
8. Will harsh chemicals or adhesives be used, and if so, will any protective measures be employed? Will dust be an issue?
9. Will drop cloths be used to protect floors and furniture?
10. Will you perform cleanup after each workday and at the end of the project?
Administrative questions
As the homeowner, you're ultimately responsible for any work that takes place in your home and fines can result from not following local bylaws and building codes. Make certain your contractor is following local regulations.
11. Are building permits required for the project and will you apply for them?
12. Do you have insurance?
13. Is it necessary to consult with an engineer on any aspect of the project?
14. Is all your work performed according to building code?
15. Do you provide detailed contracts?
Communication questions
Clear information and the timely delivery of information is important to keep misunderstandings from emerging, and to head off problems before they emerge.
16. What is your preferred method of communication during the work? Text? Telephone? Email? In-person?
17. Will you provide daily updates?
18. How and when will you provide notice of changes to the project?
19. What happens if you find something unexpected?
20. Is there one person who serves as a designated point of contact?
Payment and dispute questions ­
Clarity on issues of money and after-care are vital in order to make certain there are no surprises and to ensure you have an avenue of redress if problems occur.
21. Do you provide a written estimate? If so, will the final price vary from the estimated price?
22. Is your work guaranteed?
23. Do you provide support after the project is finished?
24. What is the payment schedule and what method of payment do you prefer?
25. Can the price change once the contract has been signed and work has begun?
Ask. And they'll answer
Remember. You're the boss. It's your home. You're entitled to the answers you need and if a contractor is evasive or unclear, or resents being questioned, they've given you a gift — they've outed themselves as being unfit to do the job.
With a little planning and forethought — and the answers to these 25 questions – you're well on your way to achieving a successful project with a contract you can respect and trust.