Transformez votre garage avec le remplacement de cloisons sèches que vous attendiez.
Voici des panneaux pour murs et plafonds préfinis pour bricoleurs qui peuvent transformer n'importe quel espace.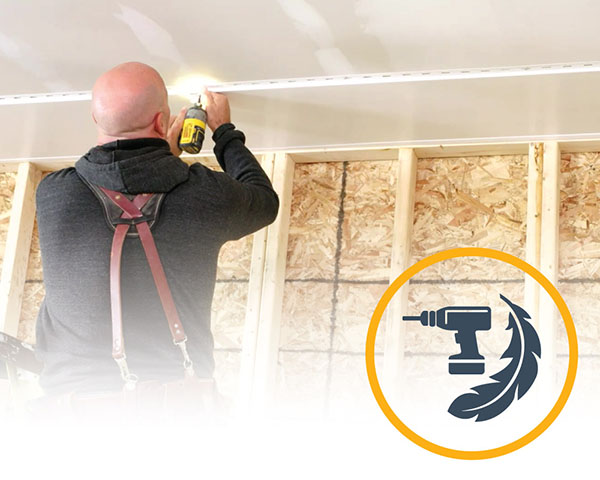 Légers et faciles à installer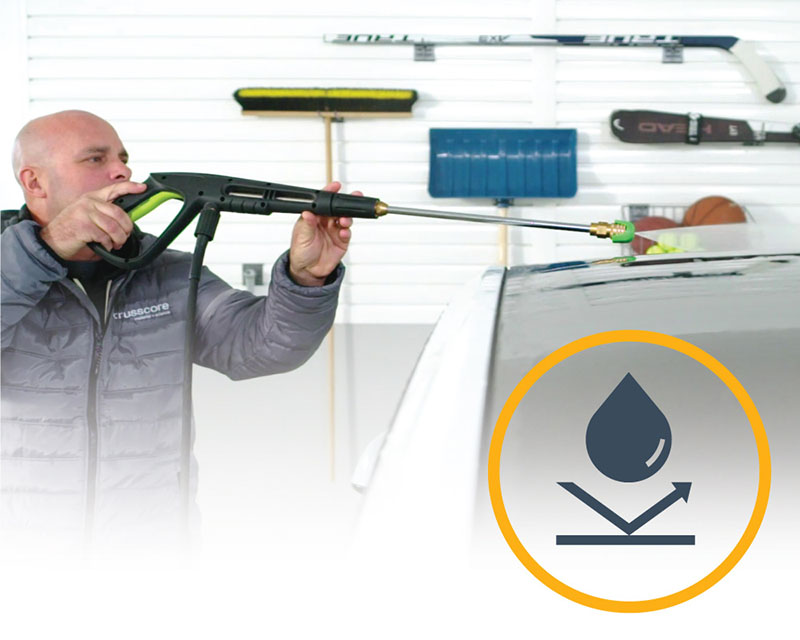 Résistants à l'humidité et à l'eau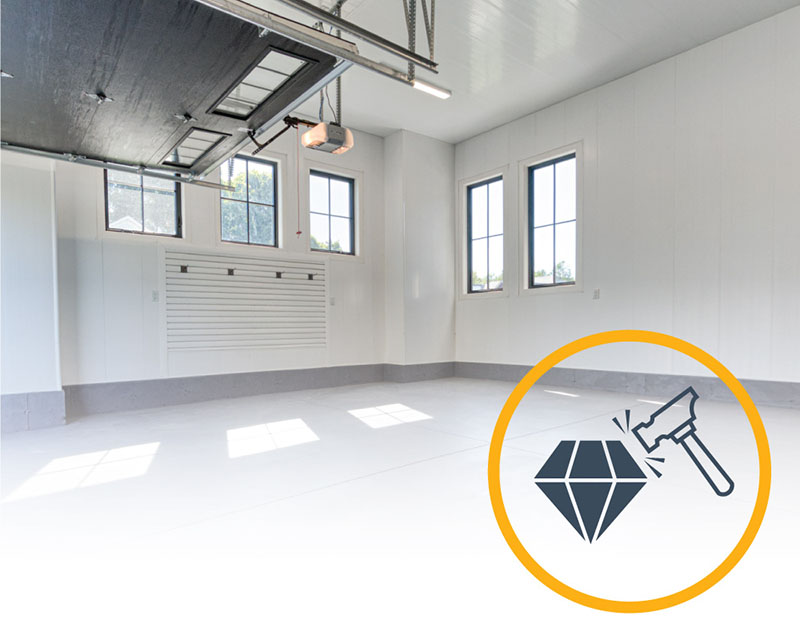 Robustes et durables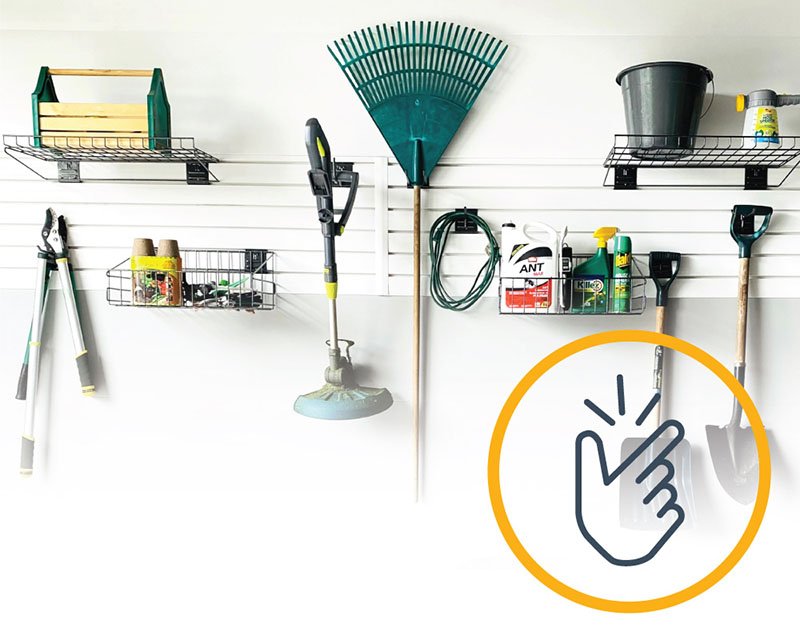 Organisation instantanée
Trusscore Wall&CeilingBoard ont été reconnus dans la catégorie Best of International Builders' Show (IBS) Awards comme l'un des matériaux de construction les plus innovants. La reconnaissance Best of IBS de la National Association of Home Builders (NAHB) vise à récompenser les produits et services de construction exceptionnels offerts par les entreprises exposantes.
Dites adieu à votre garage moisi et malpropre.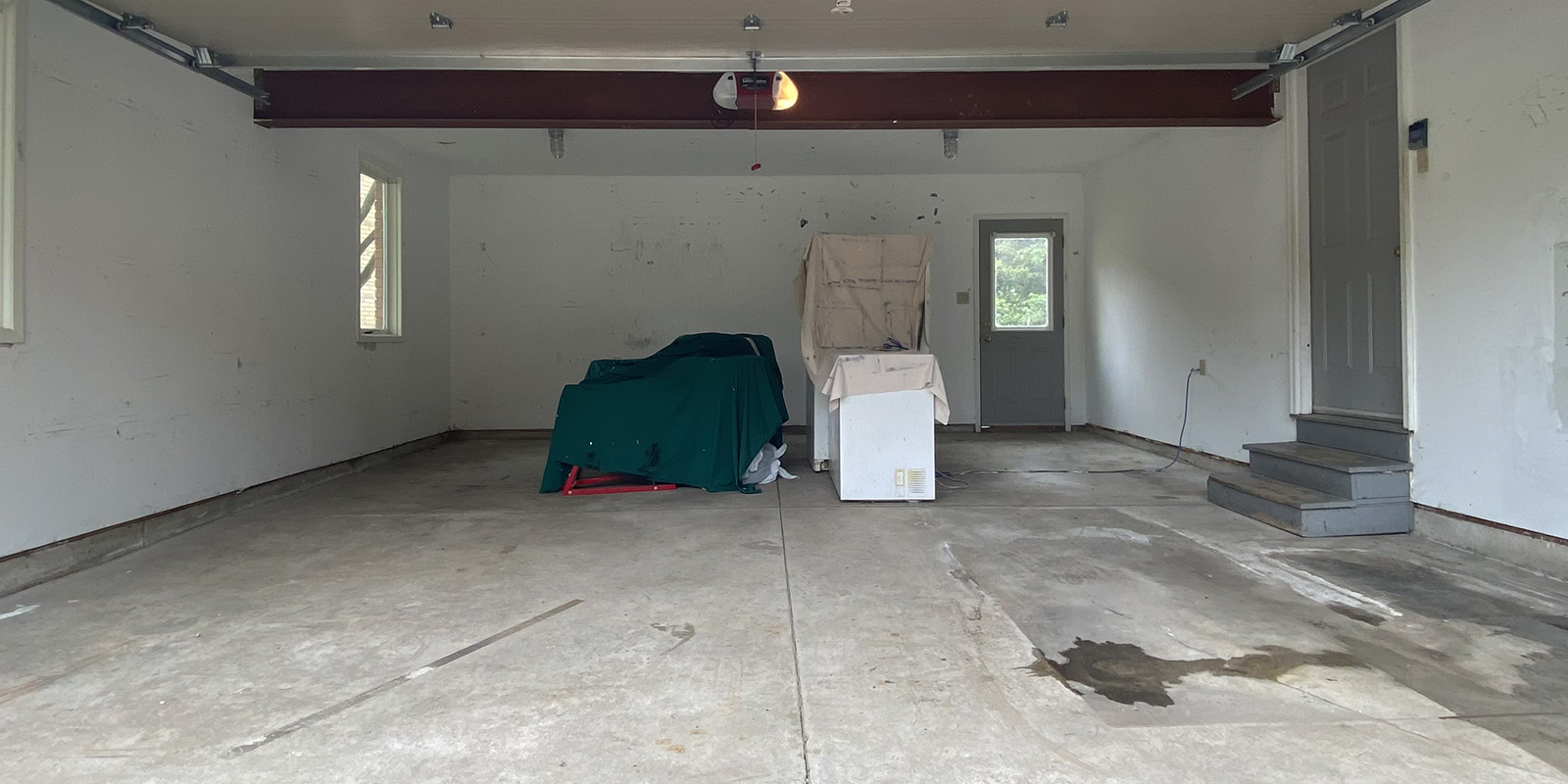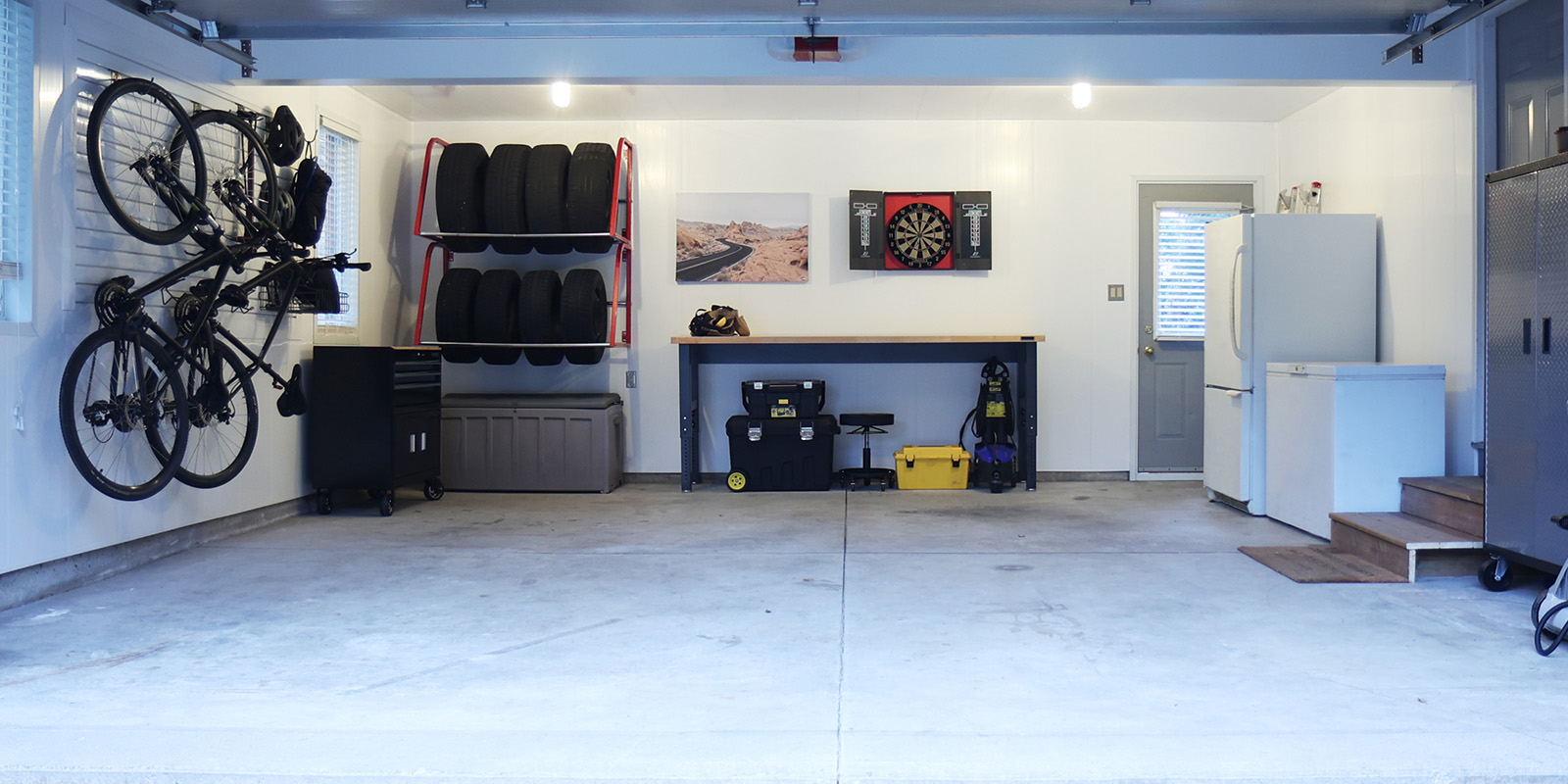 Balayez pour transformer
et bonjour à un garage Trusscore lumineux, propre et organisé
Regardez comment Trusscore est 4 fois plus rapide à installer que les cloisons sèches.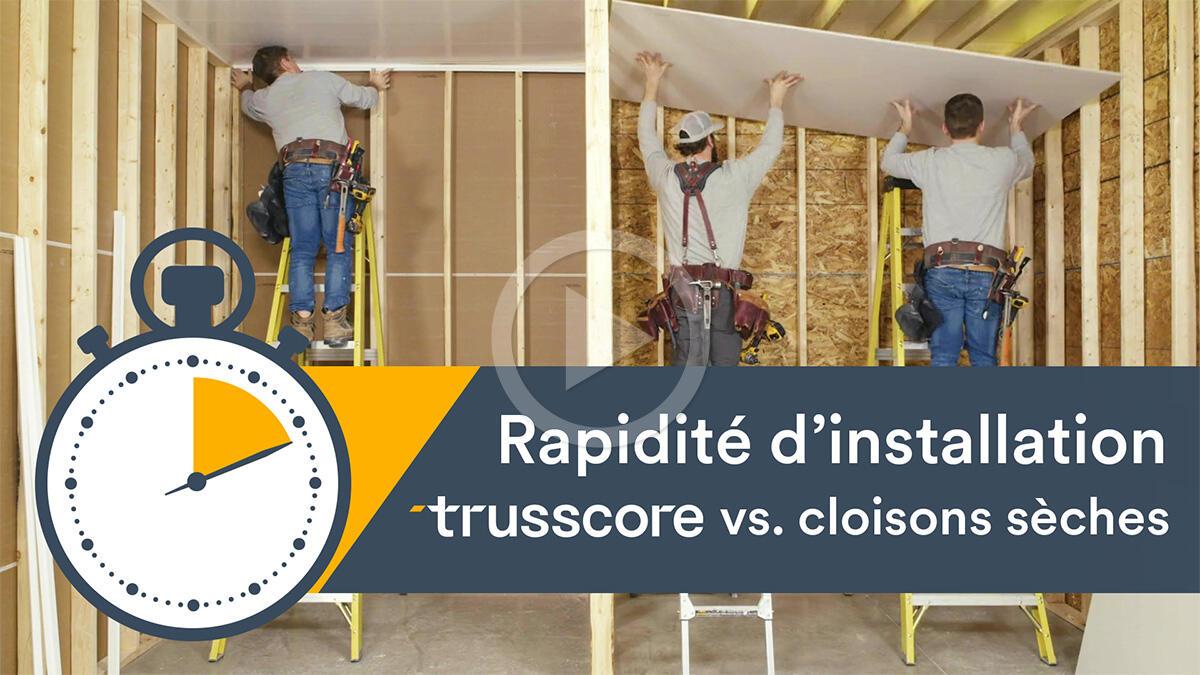 Trusscore travaille avec des milliers de détaillants partout en Amérique du Nord pour vous offrir le meilleur service et le meilleur accès à nos produits. Remplissez le formulaire ci-dessous et nous vous mettrons directement en contact avec le bon détaillant Trusscore en fonction de votre emplacement et du type de projet.
Les panneaux Trusscore remplacent avantageusement les cloisons sèches traditionnelles. Ils sont plus durables, plus faciles à nettoyer et s'installent quatre fois plus rapidement. Les prix des Trusscore Wall&CeilingBoard (moulures comprises) commencent à 3,75 $ par pied carré.
Remplissez le formulaire ci-dessous et nous vous mettrons en contact avec un détaillant qui pourra vous fournir un prix exact pour votre projet.
Les panneaux pour Trusscore Wall&CeilingBoard pour ont 16 po de largeur et 8, 10, 12, 14, 16 ou 20 pi de longueur. Les panneaux Trusscore SlatWall ont 6 po de largeur et 8 pi de longueur.
Produits de base
Wall&CeilingBoard
---
Trusscore Wall&CeilingBoard constituent un remplacement idéal pour les cloisons sèches, car ils sont durables et faciles à installer et à nettoyer. Les panneaux pour murs et plafonds conviennent parfaitement à de nombreuses applications résidentielles, commerciales et agricoles.
SlatWall
---
Désencombrez votre espace avec Trusscore SlatWall, la solution organisée et accessible pour tout garage ou atelier. S'harmonisant parfaitement avec les Trusscore Wall&CeilingBoard, SlatWall sont faciles à installer pour les projets de bricolage. De plus, on vous offre toute une série de crochets pour répondre à vos besoins.
Trouvez un détaillant résidentiel près de chez vous.
Découvrez où acheter les produits Trusscore dont vous avez besoin pour votre prochain projet