Any wall material works in living rooms, bedrooms, and other dry areas of your home. But in bathrooms, water attacks your walls and ceilings from all directions: Droplets overspray from the tub and shower while moist air slowly eats away at common materials like drywall. Bathroom ventilation fans can help, but even well-ventilated bathrooms can still have moisture issues. With PVC bathroom wall and ceiling panels like Trusscore Wall&CeilingBoard, you never have to worry about water damage.
Bright Bathroom Wall & Ceiling Paneling Designed to Shed Water
Builders, contractors, and homeowners often take a one-size-fits-all approach to wall and ceiling cladding throughout a home, outfitting every inch in drywall.
While drywall works in living rooms, dining rooms, bedrooms, and home offices, it isn't ideal in high-moisture rooms like bathrooms. After all, drywall is made from paper cladding and gypsum, both highly absorbent materials. If it's exposed to overspray from showers, splashing from bathtubs, or condensation from hot running water daily, it's only a matter of time before drywall shows tell-tale signs of water damage like staining, bubbling, sagging, or bulging. Left alone, it will eventually grow mold or mildew, leading to expensive repairs or complete replacement.
The only way to avoid bathroom water damage is by saying goodbye to drywall. In its place, you can install a better performing, waterproof alternative like Trusscore Wall&CeilingBoard on the walls and ceiling. Made from PVC, pre-finished Trusscore interior wall and ceiling panels are the perfect fit for residential bathrooms: They're 100% moisture and water resistant, easy to clean, and even easier to install. Plus, the panels are highly reflective and are designed to maximize the limited fixture and natural lighting available in most bathrooms, creating a bright space to get ready in every day.
Products for Bathrooms
Products for Bathrooms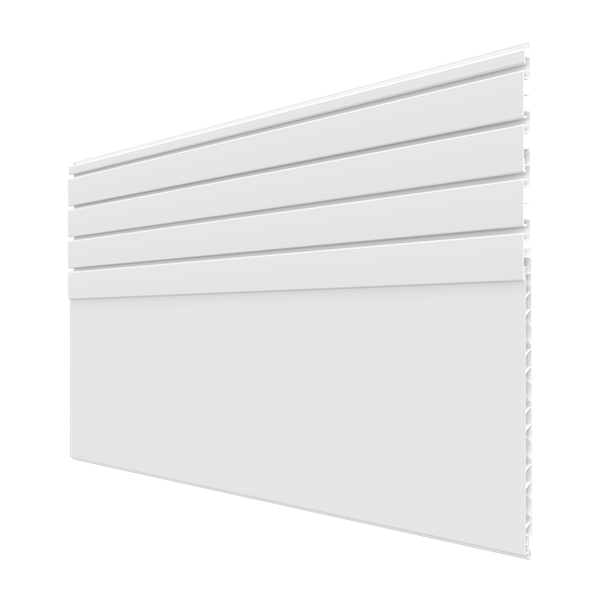 Wall&CeilingBoard and SlatWall
---
Designed with a high-strength polymer formulation, Trusscore Wall&CeilingBoard and Trusscore SlatWall will transform any space. The durable, lightweight, and easy to install wall and ceiling panels combined with the high functioning organization possibilities of Trusscore SlatWall make them the perfect pair for your next project.
Learn More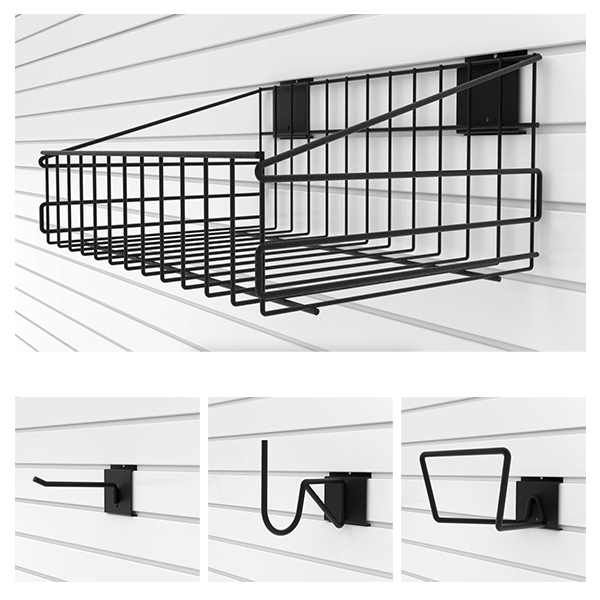 SlatWall Accessories
---
SlatWall accessories are the cornerstone of any organization project.
Our full range of SlatWall hardware, including: SlatWall Single Hooks, Double Hooks, Bike Hooks, Hose Hooks, and SlatWall Mesh Baskets and Wall Shelving, offers endless organizational possibilities for your residential, agricultural, or commercial storage project.
Learn More
Order Trusscore Samples
If you haven't used Trusscore before, samples of Trusscore Wall&CeilingBoard, Trusscore SlatWall, and Trusscore trim rings can help show you what you've been missing out on.
Find a Residential Retailer
Trusscore works with thousands of retailers across North America to bring you the best service and access to our products.