Trusscore and LEED Certification
Discover how Trusscore can be used to create sustainable buildings and contribute to LEED certification
Leadership in Energy and Environmental Design — also known as LEED — is a globally recognized accreditation in the building sector which encourages green, sustainable building design. A project earns LEED credits by meeting pre-requisites that address areas like carbon, energy, water, waste, materials, indoor environmental quality, and more.
How can Trusscore products contribute to LEED certification?
At Trusscore, sustainability is a core part of our corporate mission. As part of our focus on continuous innovation, Trusscore leverages the latest advancements in material science to create PVC-based products that are durable, reusable, and recyclable.
Trusscore Wall&CeilingBoard, SlatWall, NorLock, RibCore, and TempWall can help builders earn credits in the Materials and Resources and the Indoor Environmental Quality categories for LEED certification.
Materials and Resources
The Materials & Resources category focuses on minimizing the impacts of the extraction, processing, transport, maintenance, and disposal of building materials.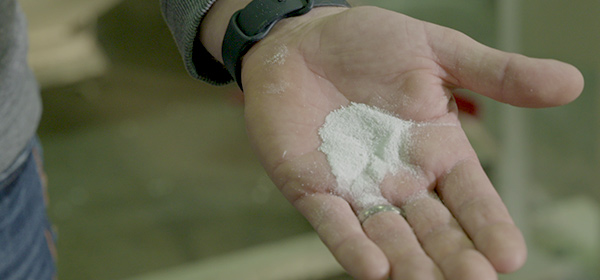 Construction and Demolition Waste Management & Waste Management Planning Credit
This credit aims to reduce the amount of construction and demolition waste disposed of in landfills and incineration facilities by recovering, reusing, and recycling materials.
Trusscore products are 100% recyclable and can be recycled through municipal facilities where accepted. In areas where PVC-based products aren't collected, customers can return any off-cuts of Trusscore products to a Trusscore manufacturing facility for recycling.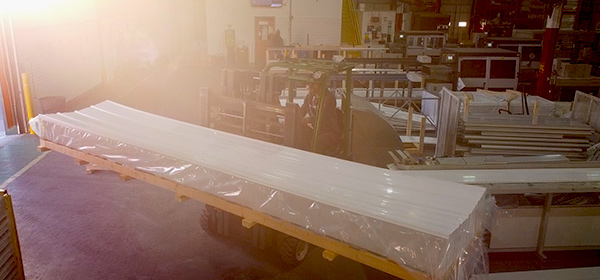 Interiors Life Cycle Impact Reduction Credit
This credit aims to encourage the reuse of existing building materials while reducing the amount of material being used.
While Trusscore offers custom product sizes to reduce material waste, off-cuts and excess pieces of Trusscore Wall&CeilingBoard and Trusscore SlatWall can be recycled and reground into new materials during the manufacturing process. Trusscore panels are also easy to install and to remove, which means they can be installed in different buildings to extend their life cycle.
Indoor Environmental Quality
The Indoor Environmental Quality category addresses environmental factors like air quality, lighting quality, and acoustics that influence the way people learn, work, and live.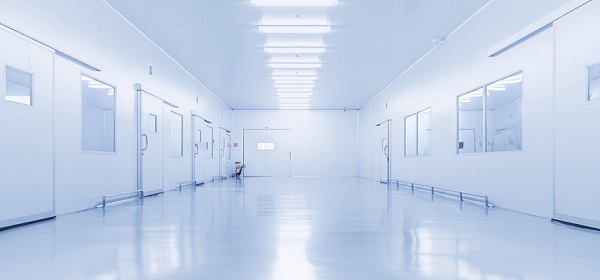 Low-Emitting Materials Credit
This credit aims to reduce the concentrations of chemical contaminants that can damage air quality, human health, productivity, and the environment.
Trusscore Wall&CeilingBoard, RibCore, NorLock, and TempWall are all low volatile organic compound (VOC) compliant and meet the California Department of Public Health (CDPH) 01350 standard for low-emitting materials.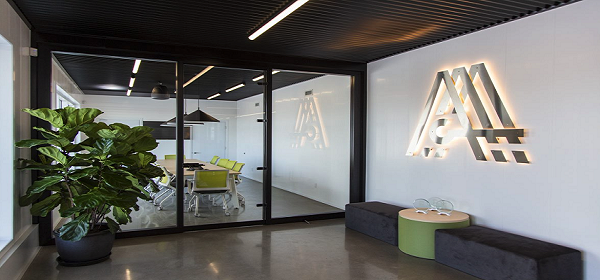 Interior Lighting Credit
The Interior Lighting credit aims to promote building occupants' productivity, comfort, and well-being by providing high-quality lighting.
Trusscore Wall&CeilingBoard panels have a high light reflectivity rate of 0.90 — this means 90% of the light that strikes the surface of our panels will be reflected. The reflectivity of Trusscore panels helps maximize all natural and fixture lighting in a room to keep costs low and save on energy consumption.
Trusscore products for LEED v4.1
Our Commitment to Sustainability
At Trusscore, we're not only changing how people construct buildings — we're also changing the environmental footprint left behind when they do. With a special focus on research and development, we're bringing material science to our formulations to create products that are durable, reusable, and recyclable. Visit our Sustainability page to learn more.
Have a question or a project you would like to discuss?
Share your contact details and one of our experts will be in touch with you ASAP to discuss your needs.