Explore our Residential Pricing
Transform your space with DIY friendly, pre-finished wall and ceiling panels that will last a lifetime.
We work with thousands of retailers across North America who are helping us transform residential construction. For exact pricing for your project, we'll connect you with a retailer near you. In the meantime, here's a breakdown of cost per square foot to help you start budgeting.
Wall&CeilingBoard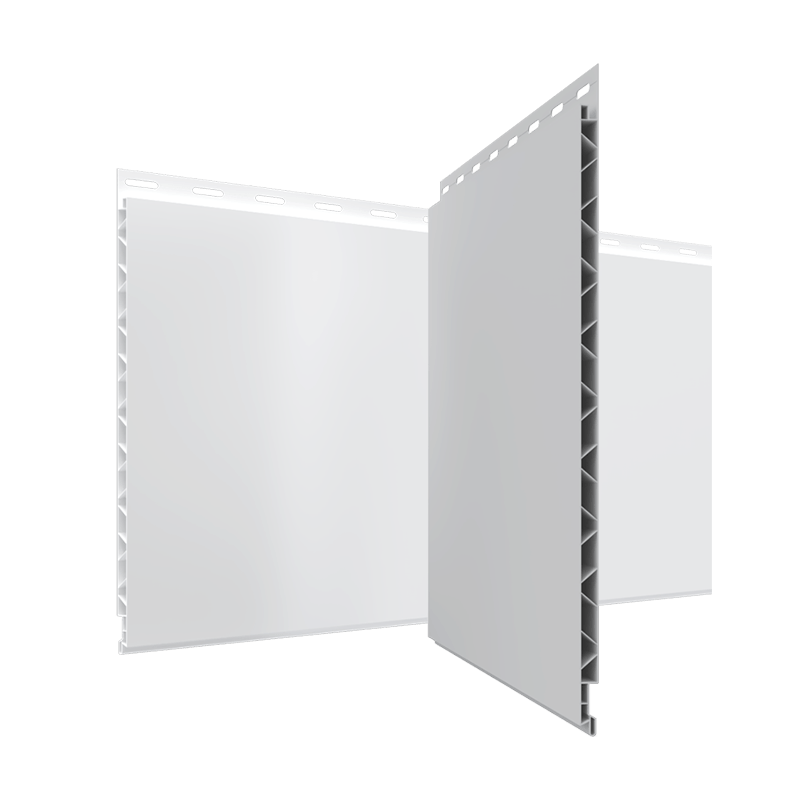 Upgrade your walls and ceilings with bright, durable panels for a long-lasting, beautiful aesthetic
Starting at
A premium replacement for drywall:
Installs 4x faster than drywall
Strong & durable
Lightweight & easy to install
Moisture & water resistant
Easy to clean
Lasts a lifetime
100% recyclable
Available in white and gray
SlatWall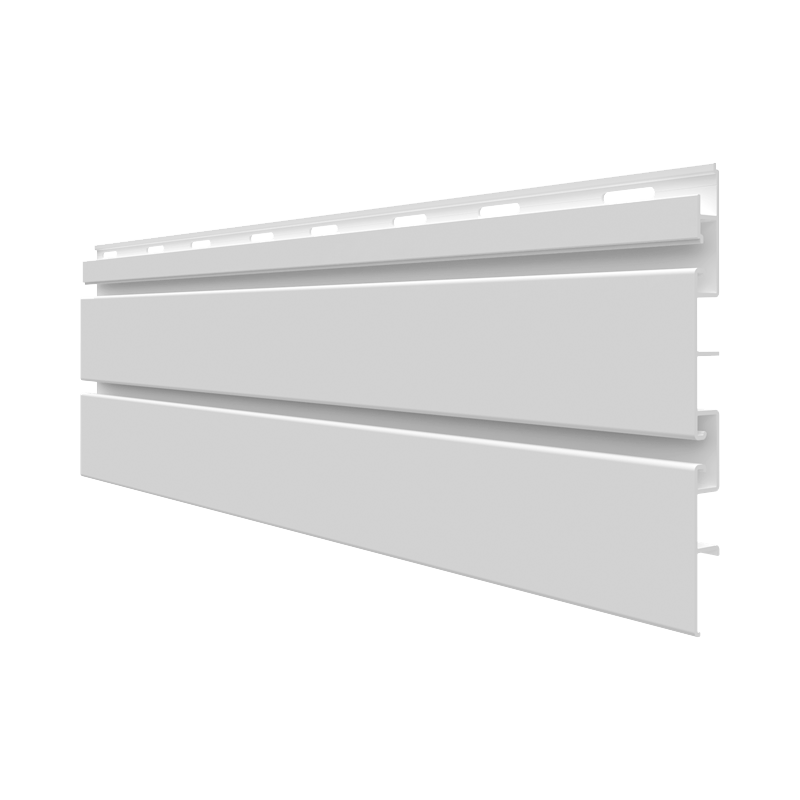 Clear the clutter and add instant wall organization to maximize your space
Starting at
Everything Wall&CeilingBoard offers, plus:
Endless organization possibilities
Works with any standard 3" accessories
75 lbs per squre foot of storage
Wall&CeilingBoard & SlatWall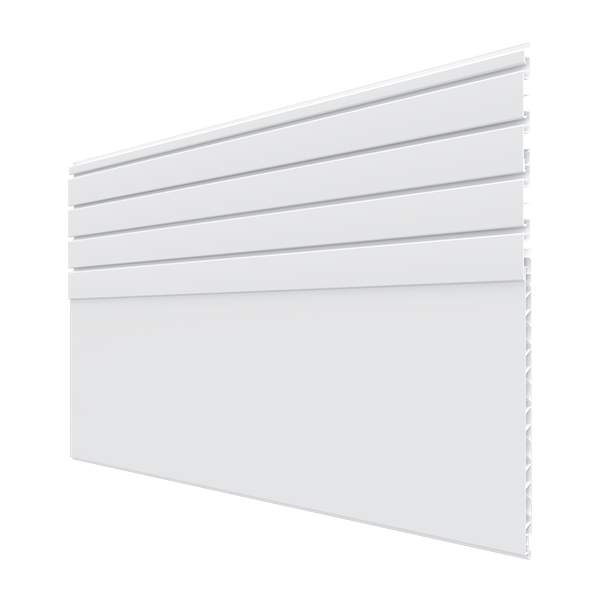 Combine both products for a smart design that's functional for any space
Starting at
The best of both walls. Everything Wall&CeilingBoard and SlatWall offers, plus:
Integrates seamlessly
Sleek, clean look of complimentary horizontal slats and wall and ceiling panels
*Combined cost is estimated based on 400 ft² comprised of 75% Wall&CeilingBoard and 25% SlatWall.
Worth the investment?
---
While the material cost per square foot may be more upfront than conventional products like drywall, Trusscore products offer many benefits that will pay off in the long run.
Have a commercial or agriculture project, or need pricing on other Trusscore products? We're here to help.
Get in touch with one of our team members who can help you estimate pricing for your project.
Request Pricing
More Than Just Material Cost
---
Now that you know the average cost per square foot, take a moment to consider the total cost of ownership of the materials for your project and the associated benefits that will save you money in the long run. Whether you're building new or renovating, carefully consider investing in the right building materials that will pay off.
Material
What materials will you be using for your project? Don't forget to include the cost of all the hardware, trim, paint, and supplies needed to complete the installation.
Labor
Whether you're a savvy DIYer or a professional, one thing remains the same--time is money. Depending on the speed and ease of install, you could shave days off a project.
Maintenance & Care
Now your project is complete, but don't forget about maintenance costs. Fresh paint, cleanability, wear and tear repairs, or even water damage of less durable alternatives leaves you with an added cost.
Durability & Lifespan
Consider the product benefits that impact how long the material is expected to last and how that varies in different environments. If materials need to be replaced more often, you'll have another round of materials and labor costs to factor in.
Trusscore Wall&CeilingBoard vs. Drywall
Wall&CeilingBoard is extremely lightweight and far more user-friendly than drywall — no taping, mudding, sanding, or painting required. Most jobs can be completed in one day leaving you with a bright, water-resistant, abuse-resistant, low-maintenance wall.
Downfalls of Drywall
Takes 4x longer to install... and messy!
40% heavier
Ordinary use leads to wear and tear
Prone to water damage
See for Yourself
Get your hands on a sample of Trusccore product to feel the durability yourself and see first-hand how the clean, bright design will make a statement for your next project.
Planning your project?
Click here to use our material estimator tool to help you plan your project and estimate the material required to suit your needs.
Ready to get started?
Contact us to learn more about how Trusscore can work for your project, or to be put in touch with a distributor near you.