---
Tuesday, December 06, 2022
Trusscore Wall&CeilingBoard panels are intended to be installed in an environment where the panels have been acclimatized to a temperature between 10° and 20°C (50° and 68°F).
Tips & TricksWall&CeilingBoard
Read More
---
Tuesday, November 29, 2022
The construction industry has been among the last to transform digitally. A technological transformation of the industry is currently happening.
---
Tuesday, November 22, 2022
Slatwall systems are a great way to maximize the storage space in your garage. There are some things you should consider before buying and installing one.
---
Wednesday, November 16, 2022
Consider this list of creative storage ideas for small spaces to ensure everything has its place when you live in a small space.
Wednesday, October 05, 2022
Modern interior design has embraced gray as an understated, scene-stealing hue that makes any interior stand out. Find out why grey is the best color for interior walls.
Read More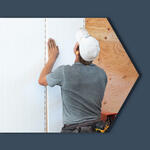 Thursday, September 29, 2022
Ever since humankind moved out of caves, there's been a need for walls and wall coverings. We trace the evolution of wall solutions, right up to the present day.
Technology FeatureWall&CeilingBoard
Read More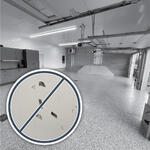 Tuesday, September 20, 2022
Some homeowners install protective bumpers over their garage drywall and others use brushed-on coating to help protect. There is a better solution available.
Read More