---
Tuesday, August 23, 2022
Plywood and PVC panels are two popular wall and ceiling choices for home garages. But which is the best choice? We do a head-to-head comparison.
---
Tuesday, August 16, 2022
The installation of any product goes smoother when you have the right tools. A Trusscore installation requires just six common tools to achieve a successful installation.
---
Thursday, July 07, 2022
Instead of making costly, difficult, drywall repairs, wouldn't it make better sense to avoid using drywall all together and choose a better-performing product?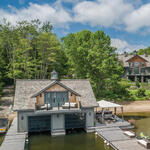 Thursday, June 23, 2022
Before you place your order for traditional building materials like drywall and pressure treated wood to take care of your cottage renovation, consider pvc-based products for durability.
SlatWallTips & TricksWall&CeilingBoard
Read More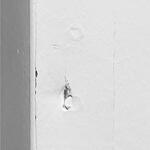 Wednesday, June 01, 2022
There are tell-tale signs of a bad drywall job. Fixing drywall problems takes time. The best remedy for a bad drywall job is not to use drywall at all.
Tips & TricksWall&CeilingBoard
Read More