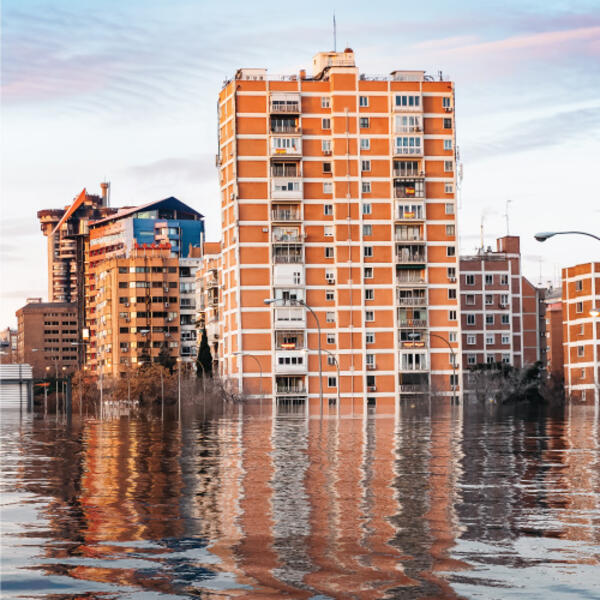 ---
Wednesday, September 15, 2021
Climate-driven storm damage has become a new normal, causing architects and engineers to choose materials that can withstand added punishment. In Alabama, Trusscore products – known for their strength and performance in damp environments – are playing a role in the remediation of a hurricane-battered condo project.
Customer StoryWall&CeilingBoard
Read More
---
Tuesday, August 17, 2021
When a home renovation loomed, Matt Stevens temporarily moved his family into a makeshift lifeboat – their Trusscore-equipped garage. Garage living has never been better.
---
Tuesday, June 29, 2021
Pat Sweetnam needed a wall material for his boathouse that was built to last and handle the fluctuating water levels — Trusscore Wall&CeilingBoard was made for the job.
---
Tuesday, April 27, 2021
Three buses outfitted with TempWall by Trusscore modular walls have taken to the streets of Waterloo Region to provide rapid screening at workplaces for COVID-19. The initiative is a public-private collaboration called the StaySafe Rapid Antigen Screening Program.
Wednesday, March 31, 2021
How modular walls made by Trusscore are helping with the delivery of COVID-19 vaccinations in several Ontario communities: The largest, fastest vaccination campaign in Canadian history is unfolding across the country. TempWall by Trusscore is playing a vital role.
Read More
Tuesday, March 23, 2021
Heather Scott is a real estate agent and construction company co-owner. Her advice to would-be home sellers? Renovate to gain a cost-effective avenue to a quick sale and an enhanced selling price.
Read More
Tuesday, February 02, 2021
ROXBOX uses repurposed shipping containers to create custom building solutions, with Trusscore Wall&CeilingBoard playing a starring role.
Customer StoryWall&CeilingBoard
Read More