---
Tuesday, December 06, 2022
Trusscore Wall&CeilingBoard panels are intended to be installed in an environment where the panels have been acclimatized to a temperature between 10° and 20°C (50° and 68°F).
Tips & TricksWall&CeilingBoard
Read More
---
Tuesday, November 22, 2022
Slatwall systems are a great way to maximize the storage space in your garage. There are some things you should consider before buying and installing one.
---
Wednesday, November 16, 2022
Consider this list of creative storage ideas for small spaces to ensure everything has its place when you live in a small space.
---
Wednesday, November 09, 2022
When installing Trusscore Wall&CeilingBoard on top of drywall, you'll need to install electrical box extenders on any outlets to match the thickness of the panels.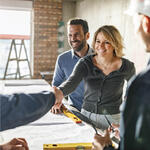 Tuesday, March 22, 2022
Renovations can be risky. Hiring the right contractor is crucial to a before embarking on a home project. But how can you tell if a contractor will do a good job? The answer? By asking 25 more questions, which we provide here.
SlatWallTips & TricksWall&CeilingBoard
Read More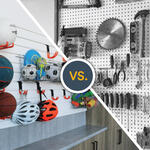 Tuesday, March 15, 2022
A popular storage solution for garages is slatwall and pegboard systems. After breaking down the performance of each system, a clear winner emerges.
Read More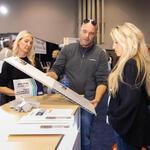 Tuesday, February 15, 2022
Bryan Baeumler recaps the International Builders' Show 2022 in Orlando, Fla., and breaks down the emerging construction and building trends.
Read More